Safety Initiatives
Delivering Safety and Reliability to Our Customers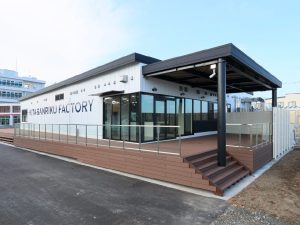 1. factory certifications
Kita Sanriku Factory acquired FSSC22000, an international certification standard for food safety management systems, which aims to provide safe food products to consumers by practicing more reliable product safety management in order to address global food safety measures.
At the same time, we also obtained ISO 22000, which is the basis for FSSC 22000, and JFS-C, a food safety management certification scheme originating in Japan.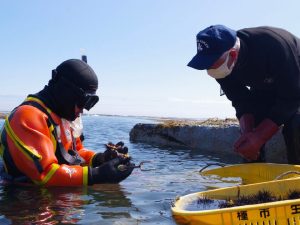 2.Traceability System
Traceability refers to the process of making a product traceable from the procurement of raw materials to its production, consumption, and disposal, in order to clarify "where, when, and by whom the product was produced. Traceability has become increasingly important in recent years, not only to improve product quality, but also to increase safety awareness, and has spread to a wide range of fields such as foods and pharmaceuticals.
Kitasanriku Factory has developed a traceability system with the aim of providing consumers with safe and secure water products. By reading the QR code attached to the product, it is possible to read the product's production information.
The traceability of the product, which has been rare in the field of water products, will not only ensure the deliciousness of the sea urchin, but will also connect the student and the consumer, providing safety and security and new value. The traceability system that backs up the sea urchin cultivation technology and taste has been developed under the guidance of research institutes and experts, and with the support of the Tohoku Bureau of Economy, Trade and Industry.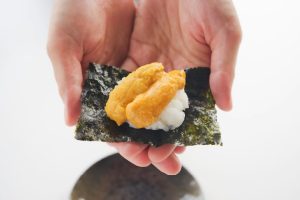 3. Our philosophy for product development
When developing our products, we have established our own development safety standards to ensure that our products are safe for everyone from children to the elderly.
We do not use alum, and we sell products that make the most of natural ingredients without additives.